Work Experience
Robert Bosch GmbH
Intern at the Bosch Center for Artificial Intelligence (BCAI), Lead AI Enabler for Classical Machine Learning and Deep Learning.
Letter of Recommendation
Experience Letter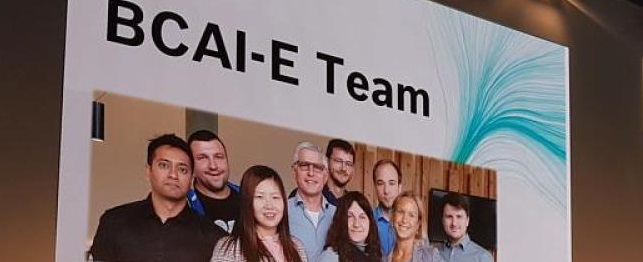 Designed a platooning demonstrator of self-driving cars. Presented it at the Bosch AI Conference of 2019, headline of the German newspaper Handelsblatt.
Implemented Deep Neural Networks for image classification, object detection, object tracking and segmentation and Logistic Regression for lane planning.
Designed an Auto Regressive Integrated Moving Average (ARIMA) and Facebook's Prophet model for time series analysis, forecasting and backcasting of solar irradiance data.
Designed a Deep Q-Network based Reinforcement Learning demonstrator with 12 degrees of freedom for industrial robotic applications.
Researched on Bayesian Optimization and classical machine learning model demonstrators.
[Python] [C/C++] [TensorFlow] [PyTorch] [OpenAI Gym] [NVIDIA Jetson] [Arduino] [Raspberry Pi]
---
Weidmüller Interface GmbH & Co. KG
Working Student in Hardware Development, Device and Field Connectivity.
Experience Letter
Simulated and designed a wireless power transmission prototype for high voltage systems.
Qualitative and quantitative analysis of circuit parameters and components.
[C/C++] [Python] [CAD]
---
Robert Bosch GmbH
Internship in Corporate Research, Flight-Capable Systems.
Experience Letter
Designed an embedded controller for speed and phase control of a drone rotor.
Designed a high-speed rotor synchronization system for an octa rotor configuration.
Performed Particle Image Velocimetry for analysis of aerodynamic statistics of the system.
[Python] [C/C++] [Matlab] [Simulink] [Arduino] [Raspberry Pi]
---
University of Paderborn
Research Assistant at the Dept. of Computer Engineering, Approximate Computing.
Experience Letter
Designed a Monte Carlo Tree Search (MCTS) machine learning algorithm for synthesis and approximation of circuit components in reconfigurable systems.
Ported the algorithm from C++ to Python to integrate into a machine learning pipeline consisting of an Auto Encoder for design space exploration.
[Python] [C/C++] [Verilog] [Matlab]
---
Infosys Ltd.
Systems Engineer, Oracle Applications.
Experience Letter
Software developer responsible for production environment support and maintenance.
Designed an embedded medical diagnostics system based on integration of Natural Language Processing and Google speech recognition with an accuracy of 96%.
[Java] [SQL] [Python] [C/C++]
---
Pramati Technologies Pvt. Ltd.
Associate Systems Engineer, Oracle Applications.
Experience Letter
Software developer in Scrum methodology in a globally distributed team environment.
[SQL] [C/C++] [Java] [Docker]