Home
About Me
My name is Shankar Kumar and I am a Computer Engineering graduate with a focus on Pattern Recognition, Machine Learning and Embedded Intelligence.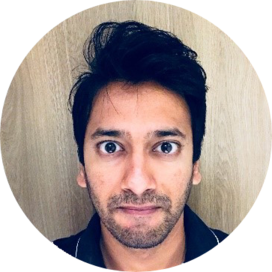 I pride myself in my ability to create and innovate. I consider myself a Grease Monkey who likes to gets his hands dirty in implementations. I love working with boards such as the Raspberry Pi, Jetson Nano and the Arduino Uno.
Following these interests I am a huge fan of Hackathons.
I have a wide variety of hobbies. I am a musician, I can play the guitar, drums and the keyboard. I also sing and write songs. I am also an artist. I sketch a lot and occasionally paint. I love reading books. I also love working with origami. I like to travel a lot. For sports I play football and do occasional weight training.

Fun fact about me is I know 8 languages - German, English, Telugu, Tamil, Kannada, Malayalam, Hindi and Sanskrit.
Head over to the Projects section to see some of my cool projects.
---
Updates